Be a part of OUR COMMUNITY
Lorem ipsum dolor sit amet consectetur adipiscing elit dolor
I do like the sound of your new book -all those methods of releasing the inner gift of the patient. Your book offers many ways to understand our patient, verbal or non-verbal, and is a culmination of decades of work on your part.
But what I really appreciated was seeing how you navigated the case where the client couldn't get past her conscious left brained way of relating her health, even after trying the pathway of dreams, fears, hobbies, etc. The right brain technique you used was so simple, but very appropriate for her and made all the difference. It flowed beautifully from there.
After analyzing why my emotions exaggerated and came up on the surface I mentioned the words of Dr. Dinesh that provoke this emotion: My disease became my biggest strength! I realize that I associated me and my situation with this sentence...In a later session Dr.Dinesh continued to speak for his personal experience - again the same thoughts....After the sessions, I started to make the exercise with the dark space. Brilliant results. So beautiful pictures that gave me awareness and showed my homeopathic substance that I have never thought about before. So the journey continues...and I'm sure that this will be the journey to my health!
"There is an interesting observation that children who do not learn to crawl (utilizing left and right sides of their bodies and limbs) but leap into walking (thus by-passing this developmental step) are more apt to be awkward at coordination and the mental equivalent of problem solving - where left and right working together deliver best results. It is clearly vital to connect the two. Anima and animus working together are both equally necessary for psychological health. We who matured in animus dominated Western style academia, come to the anima later, but we can catch up. Better late than never! Dinesh keeps moving forward in his development and has a knack of taking us with him. He does this with much humor, reminding us that we can do as he does, developing skills we did not know we had, whereby to intuit information that may add depth to case synthesis, as well as explore and reveal the patient's core state".
"I guess every homeopath already had the experience where he feels the remedy is the right one for his patiënt. > At that moment the head, the heart and the gut are aligned and tell you the same thing. The homeopath just knows the remedy is the right one. It is a different and deeper knowing, it goes beyond logic and rational thinking. It is the right brain at work. At the same time the patiënt feels completely understood by the homeopath. Where the homeopath and the patiënt meet, there lies the remedy. That's why this book is a huge contribution to homeopathy. Dinesh Chauhan explores this meeting point meticulously and describes many pathways to reach this point. This book is a must read for anybody as it serves both the homeopath and the patiënt. it guides the homeopath in finding the accurate remedy. It helps the patiënt to make a deep connection and understanding of his dis-eased state."
Photos of webinar , workshop, methods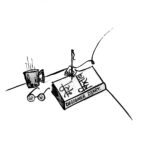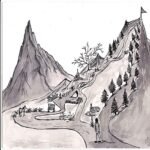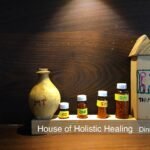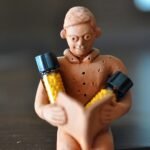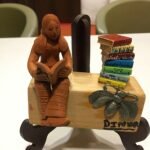 Glance at photos of webinar, workshop, walks , methods of balancing your life through holistic car. 
A Holistic car with two travelers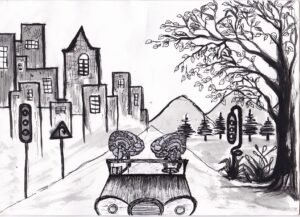 Have you been on a road journey anytime, just you and one other friend of yours, a very close friend but maybe exactly opposite of you…have you been to unknown roads, decided unknown destinations, how did you end up there?
Did you fight with each other, loose track or reached there perfectly as planned?
Take you back to those days right?
But did you have a special car? No I am not talking about a technically advanced car, what am I talking about then?

You will know soon, first let me introduce you to two types of travellers who have embarked on the Holistic journey.
So our two travelers are the Left Brain Traveler, and the other is The Right Brain Traveler, just like one of them is the thinking brain, the other is the feeling brain.
The first traveler, a very methodical thinker, well read, loves logic, science, a traveler who loves to know it all, plan things ahead, read reviews, have a fixed chalked out plan, very factual, let's say just like a highly logical left brain dominant personality
But the other traveler is a happy go lucky person, most unplanned one, who loves to go where he feels at his free will, more intuitively attracted to something, depends on the feel of things rather than logistic, a very artistic kind of person, where logic doesn't play a role, the day dreamer who could reach any place without at least having an idea about how to get there, he is mostly in his own world, this person is like a right brain dominant personality…
Each of your two brains has its strengths and weaknesses.
The Left Thinking Brain is conscientious, accurate, and impartial. It is methodical and rational, but it is also slow. It requires a lot of effort and energy, and like a muscle, it must be built up over time and can become fatigued if overexerted. The Right Feeling Brain, however, arrives at its conclusions quickly and effortlessly. The problem is that it is often inaccurate and irrational. The Feeling Brain is also a bit of a drama queen and has a bad habit of overreacting.
Now coming back to our two travelers in this special car, who do you think should be at the driver's seat and who should be sitting next to the driver and the navigator?
If only the left thinking guy is controlling the show, that is navigating and driving then what will happen?
But what if the right feeling guy is taking all the controls, what would happen?
What if The Right Brain traveller is on the driver seat and navigating just listening to its gut feelings and intuitions, his feeling brain will screw the left logical part. He will suddenly stop in the middle of the road and want to explore some other part, take an impulsive turn and reach somewhere else; start partying in the middle of the road. Right brain becomes irrational, meaning it cannot be reasoned with. And this brings us to even worse news; emotional problems can only have emotional solutions. It's all up to the feeling brain and if you've seen how most people's Feeling Brains drive, that's pretty scary.
The car then will become something like a clown car, isn't it? Driven by the haywire unidirectional flow…
Like a clown or a joker car, suppose this clown car is driven by the right brain dominated clown, then merely drive toward fun it would be all about drinking and partying and careless attitude.
But if the clown car is driven by The Left Brain traveller then it would suck the joy of the travel and creativity of spontaneity, and loose its entire energy in calculations, directions, paths, time management and systematization it would be a left brain dominated will be another type of clown car too!!!
But only left brain or right brain dominated car becomes chaotic, inappropriate at all levels the way we feel, think, perceive, sense and react. It's like pushing only the left brain to extreme and you have hypertrophy of that brain and the right is not growing and gradually shrieking and vise-versa.  
So what do you think our special car should be like?
Should it be a left thinking clown car? Or right feeling a clown car?
Or should it be a balance of both right brain traveller and left brain traveller? 
In our holistic car the right brain traveller is our driver and the left brain traveller is the navigator. The Left Brain has stacks of maps to reality that it has drawn and accumulated throughout life.  It knows how to double back and find alternate routes to the same destination.  It knows where the bad turns are and where to find the short-cuts. Left Brain develops a tendency to draw maps explaining or justifying where the right brain has already decided it wants to go.
When The Right Brain comes out with something like spontaneous travel plan, destination, profession, wish, relationship, creativity the left brain with its system, logic and linear steps finds out how to walk on that path, how to drive to that destination. The Left  Brain like a google map makes a perfect map for a destination, in between even if right brain suddenly changes plan and comes up with something new, the left brain rearranges the destination and give systematic plan again.
So when both work in unison, the right brain playing the role of the driver and the left brain the navigator then our holistic car is balanced. The right brain will drive with ease under the perfect navigational instructions of the left logical thinking brain, the right brain exploration would be without misdirection, a true balanced one.
When only one driver becomes active dominant or controls the holistic car, then everything about the car goes haywire, the destination, the speed, the direction. Only when both passengers are equally present guiding that car then it will move towards its own holistic unique design in a healthy way.  The right brain at the driver's seat and left brain navigating will effortlessly arrive to its destination and the whole journey will be fun, full of life and appropriate. 
When the right intuitive non-logical non-linear artistic brain is our driver and the thinking left logical linear scientific brain is the navigator, our holistic car gradually moves towards our individualistic and holistic design. And gradually attracts people, places, relationships, desires, interests and hobbies, profession, higher purpose etc according to our inner holistic design and then each of these areas become a remedy.
Each of these areas keeps us in tune with our holistic pattern and purpose.
Start your  ignitions and initiate the journey further by exploring this section…
Vist the following pages too....