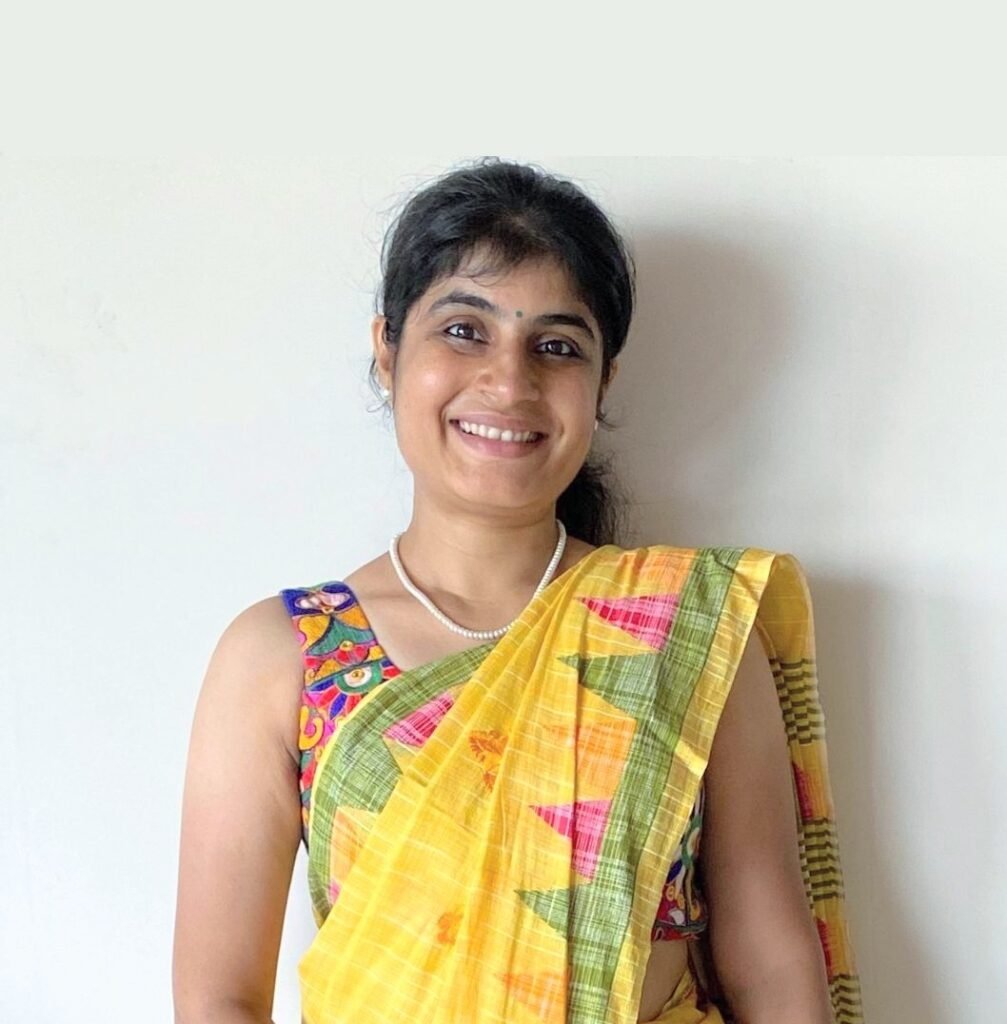 Graduated with B.H.M.S in the year 2010 from Smt, C.M.P Homeopathic Medical College.
She has been associated with Drs Chauhan at Swasthya Homeopathic Healing for the last 10 years. She embraces roles as Senior Consultant, Project Head, Coordinator, Books and articles compiler and Lecturer.
As a Senior most consultantNationally and Internationally, she consults various Retake cases and deep pathological cases. Her strength lies in dealing with cases from both childhoods of life -the first pediatric age childhood and second childhood we call- the wisdom geriatric age group.
She heads the International patient clinic @ Swasthya.
She is instrumental in compiling Swasthya Child centric web diary for pediatricpatients , a concept by Dr Dinesh Chauhan and is a Paediatric diary consultant for patients at Swasthya homeopathic healing
Riddhi is also Associated with ABJF, a non-profit charitable trust started with Drs.Urvi and Dinesh Chauhan, which conducts lectures for Homoeopathic students free and is a senior consultant for the trust too.
She is the Co -Ordinator for all Online Advance courses and Clinical courses, Laymen webinars, seminars of Drs Chauhan since last 8 years
She heads A special unique project like-'YOUR CASE OUR GUIDE' Where she gives Online Expert advises on failure cases of homeopaths from various countries. She has conducted case discussions with participants from various countries Bulgaria, Usa, Germany, Egypt, Serbia, Croatia, Portugal, Israel…
She is in the core team for projects like
The plants key website- plantskey.com
The case witnessing website-casewitnessing.com
Part of the research study groups- Materia Medica Prima and Higher Order Plant Study groups under mentorship of Dr Dinesh Chauhan
INDIAN AND INTERNATIONAL TATTVAM STUDY GROUP– under which monthly discussions of groups of Homoeopathic doctors from all over India and International countries are held to exchange and share cases and various other aspects of homeopathy for deeper and better growth of holistic homoeopathy.
Swasthya Clinic customised software development.
She has compiled BOOKS-'From Treating to transforming: Choose homoeopathy and the upcoming book- 'The Holistic Car'
Her Cases have been published in esteemed journals like Hpathy and Interhomoeopathy.
She has been a prover for Homoeopathic provings conducted.
 As a Lecturer 
She has lectured for 
Clinical course Students conducted inhouse at Swasthya clinic from many countries like Germany, Portugal, France, Brazil, South Africa etc
Live ABJF Workshop 2013,2014she lectured for various Indian Homeopaths from multiple states
ABJFWEBINAR SERIES –
CWP Basic SERIES – Gujarat-Goa 2017,
CWP Basic National series2020, 2022
Gujarat- Goa Kingdomwebinar series 2018
Case Practise Series (based on case witnessing process steps) July 2022
 She has lectured for LIVE SEMINARS–
M.Sheikh Belgaum Homeopathic Medical College, Belgaum, India
Manitham homoepathic healing centre at Tamil nadu,

 India, August 2017,

Sivaraj Homoeopathic medical college in Salem, Tamil nadu, India in 2017

,

Kerala national seminar 2017
AIHSAYA(All India Homoeopathic Student and Youth Association) webinar on the Case Witnessing Process, March 2022.
Teaching testimonials
YCOG (Your case our help project) testimonials
TATTVAM INTERNATIONAL TESTIMONIALS
Teaching testimonials
We all found the video case very helpful, discussing with riddhi step by stepher thoughts and techniques and our perception about this nice case was quiteenriching and the remedy itself has been added to our conscience. bonne journée !
Birthe- from Germany Clinical course 2015
Effective, Efficient, quite forceful in delivering the points, very impressive work!Very informative! Practitioners could improve their case taking skills because of a better understanding of the patients very very scientific, patient centric & thorough.
Dr P. Jaymohan, A M Shaikh medical college, Belgaum.
Riddhi-gives good understanding of the topic
Dr Silira Monteiro, A M Shaikh medical college, Belgaum
It is really knowledgeable & help out to take a good case taking & helpful for practicing Homoeopathy.
Dr Shivkumar from A.M Shaikh medical college, Belgaum
As I was new, I learned many new things that were difficult to understand.Dr. Riddhi made the things easy by starting it from the Basic things.
Dr Vivek Waghle, from A.M.Shaikh medical college Belgaum
It was super duper wonderful. I thoroughly enjoyed your session.
You are a wonderful teacher. Your empathy, sensitive pace, and clarity put you among the best.

Dr Manoj  Sachdeva
It was great…good learning..and very good command over teaching..keep it up!!!

Dr Harpreet
I must thank u for your beautiful lecturing dear Riddhi. There is lot of difference I could able to find, when I saw u 2 years back lecturing and today. The mastery in casewitnesser is evidently seen in your teaching. You are one of the rare combinations of a good practitioner and a good speaker.
Your lecture was lookingso effortless for us. I loved your teaching a lot. Thanks for enlightening.
You must give more n more lectures. Its need of homoeopathic world now.
The one thing never changed in you is your sincerity and honesty. Which is always admired byme and our friends.
Dr Rangarajan
It was amazing session learned so many new points…
I really enjoyed the session… Especially those things were new…. That logical talks that can lead us, influencer walo point… That is amazing… Our case witnessing is so versatile

I can see how much it have evolved… It has been keep evolving… Day by day… There is so much learn from patients… I can see how beautifully you all can put things into words and practice… Have to learn a lot

Dr NayanGanava

Hello madam
It was very very nice session mam…
U have very clear wonderful explanation madam..  thank you
Dr Swathi

Amazing case and well explained case as well as the whole case witnessing in pediatrics
Dr AmenaSoni
Honestly speaking I just enjoyed every bit of this lecture series. It was very informative, concrete concept & direct on the point. 
I was exposed to concept of cwp in Chauhan sirs clinic ; however, this series  was so deep in topic and very methodical. I actually found answers to my questions which used to raised in clinic during case taking. 
 Let me tell you doctor, no one could have explain cwp better than you. My experience with you in this series that, you used to puts so much efforts in the all aspects from our comfort level, audio setting to learning. Your efforts to make everyone to remain with  the topic, that everyone are on same page, asking questions to everyone to that they understood or not is so marvellous. You made us feel like that we all are together learning. Your patience to deal with all the technical difficulties during lecture and still keeping calm & making all your efforts to lecture engaging, this is really endearing. 
I like to listen to you more than PPT reading, as it is easy grasping for me.
  My message to all the students & practitioner who are associated to Dr Riddhi, that since the day I have met her she is been wonderful person, a friend & amazing mentor. She is always there to help you out in any situation. So you guys are really lucky to have her.    
I am really benefited through this cwp classes. Even my case taking has improved for better results. I would like to listen to you on more topics.
All your teaching through series, I have realized that you have zeal to make everyone one of us present on that platform to be wise homoeopath. I think this is incredible.
Bhavana Solanki
YCOG (Your case our help project) testimonials
TATTVAM INTERNATIONAL TESTIMONIALS