Patient, age 24 years had a bald patch over the scalp. Due to this she had lot of inferiority feeling. She always felt that nobody cares for her and everybody was looking down upon her. There was lot of loneliness feeling due to this. Due to this bald patch she completely became anti social and depressive
BEFORE TREATMENT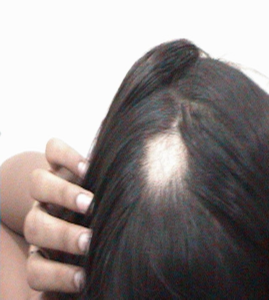 AFTER TREATMENT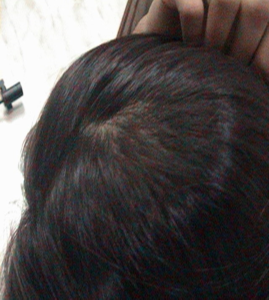 OVERALL CHANGES:
1) PHYSICALLY: Her whole alopecia patch was covered at the end of treatment.
2) EMOTIONALLY: Her relations with everybody improved. Confidence improved and there was no inferiority complex.
3) AT HOLISTIC LEVEL (STATEWISE): The whole state that nobody cares for her changed . She was at ease with herself and that feeling of low self worth, improved. She started resuming her social activities.