Patient, Mrs. A.S was on various ointments and medications when she consulted us. She had lot of cracks with peeling of skin over her hands and sole. She couldn't even manage her daily activities because of the burning and itching. This led to lot of irritation and spoiling her relation with kids and husband. Because of her sensitive nature she used to weep all day long. There were episodes of emotional outbreaks with crying and screaming. Used to get affected and hurt easily when husband used to say something about her illness
BEFORE TREATMENT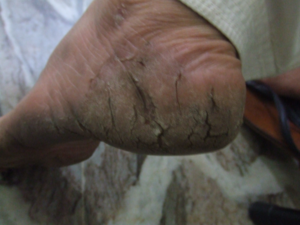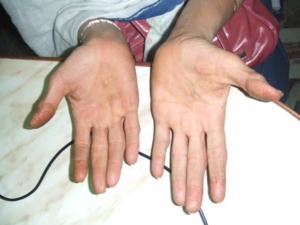 AFTER TREATMENT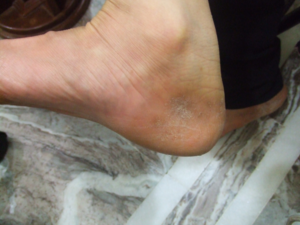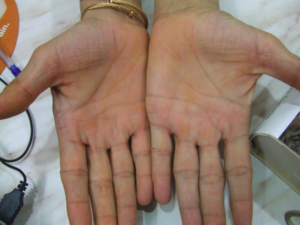 OVERALL CHANGES:
1) PHYSICALLY: Her itching started reducing and all cracks were healed. She did not have any recurrence in this last 8 years.
2) EMOTIONALLY: Sensitivity to small, small issues was better. She was able to handle all her daily activities and was relaxed due to that.
3) HOLISTIC LEVEL (STATEWISE): Since her sensitivity reduced there was no irritation any more and she could understand better without getting hurt or affected. Due to this she developed good relations with her husband and kids. Weeping tendency on minor issues reduced. There were no more emotional outbursts since she did not carry any emotional baggage and took things in a balanced and positive way and reacted appropriately to the situation.